Providence's Shelby Sue Who - aka "Shelby" - Australian Labradoodle
D.O.B.: 12-02-2019
Size: Standard
Height: 20"
Weight: 38 lbs
Color: Red/White Parti
Coat: Wavy Fleece
CERF: Normal/Clear
EIC: Normal/Clear
PRA: Normal/Clear
vWD: Normal/Clear
DM: Normal/Clear
IC: Normal/Clear
Hips:OFA - Good
Elbows: OFA - Normal
About Shelby:
Shelby resides in her loving guardian home with her mom and dad. Shelby is absolutely gorgeous with a beautiful white and red wavy fleece coat. She has an extremely sweet and calm temperament. She is so friendly and when she meets you her tail goes in circles like a helicopter, just like her dad! She loves to be around people, especially her mom and dad! She is spoiled and enjoys daily walks with her humans! She has proven to be an amazing mama, just like her mama Scarlett! We are so proud of her!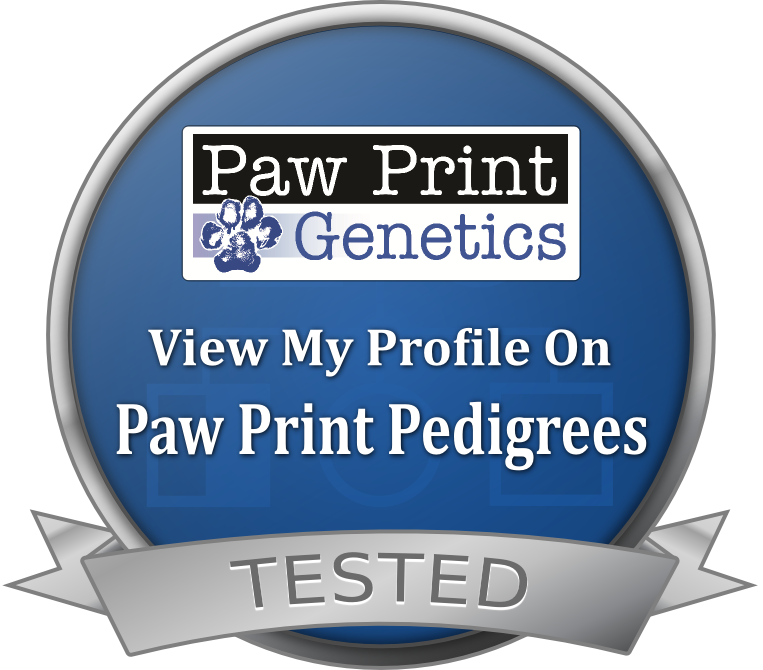 Health Testing by Paw Print Genetics