Stud Service
Jars' Butter Me Up, aka "Hudson"- Multi-Gen Australian Labradoodle
$3000 Stud Service
D.O.B.: 01-03-2019
Size: Medium
Height: 20"
Weight: 40 lbs
Color: Chocolate Phantom
Coat: Straight Fleece
CERF: OFA Clear/Normal
EIC: Carrier
PRA: Normal/Clear
vWD: Normal/Clear
DM: Normal/Clear
IC: Normal
Hips:OFA- Excellent
Elbows: OFA - Normal
About Hudson:
Hudson is a multi-generational chocolate phantom Australian Labradoodle. He has the softest wavy fleece coat (soft as butter) and the most beautiful amber eyes! He carries parti, chocolate, tricolor, black-and-tan, and phantom markings. You will always find Hudson close to one of his humans with a toy in his mouth ready to play! He loves to curl up beside us while watching TV or snuggle up close to us in bed. He has the best disposition! Very laid-back, sweet and super smart. He loves to meet new people and will always make you feel welcome in our home! Hudson is presently being trained as a therapy dog. Hudson has sired seven litters so far and makes the most amazing puppies.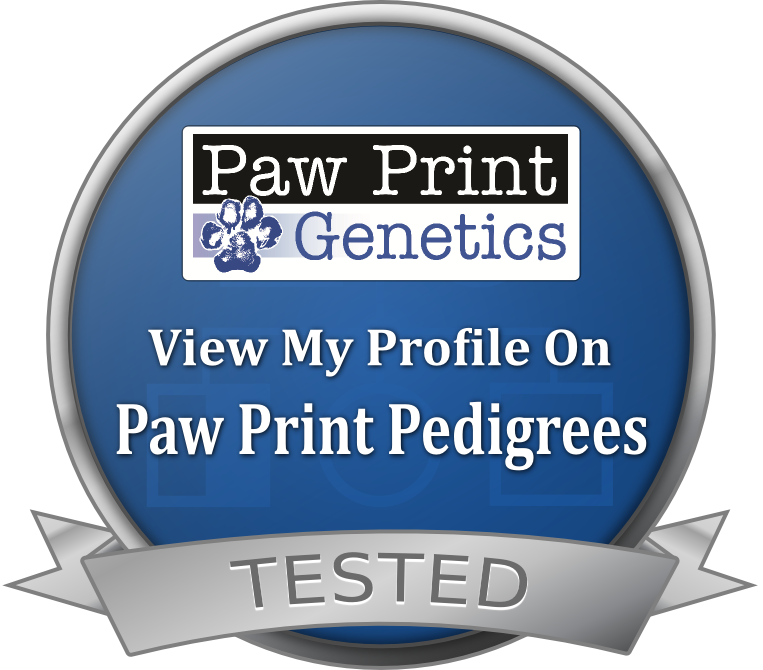 Health Testing by Paw Print Genetics